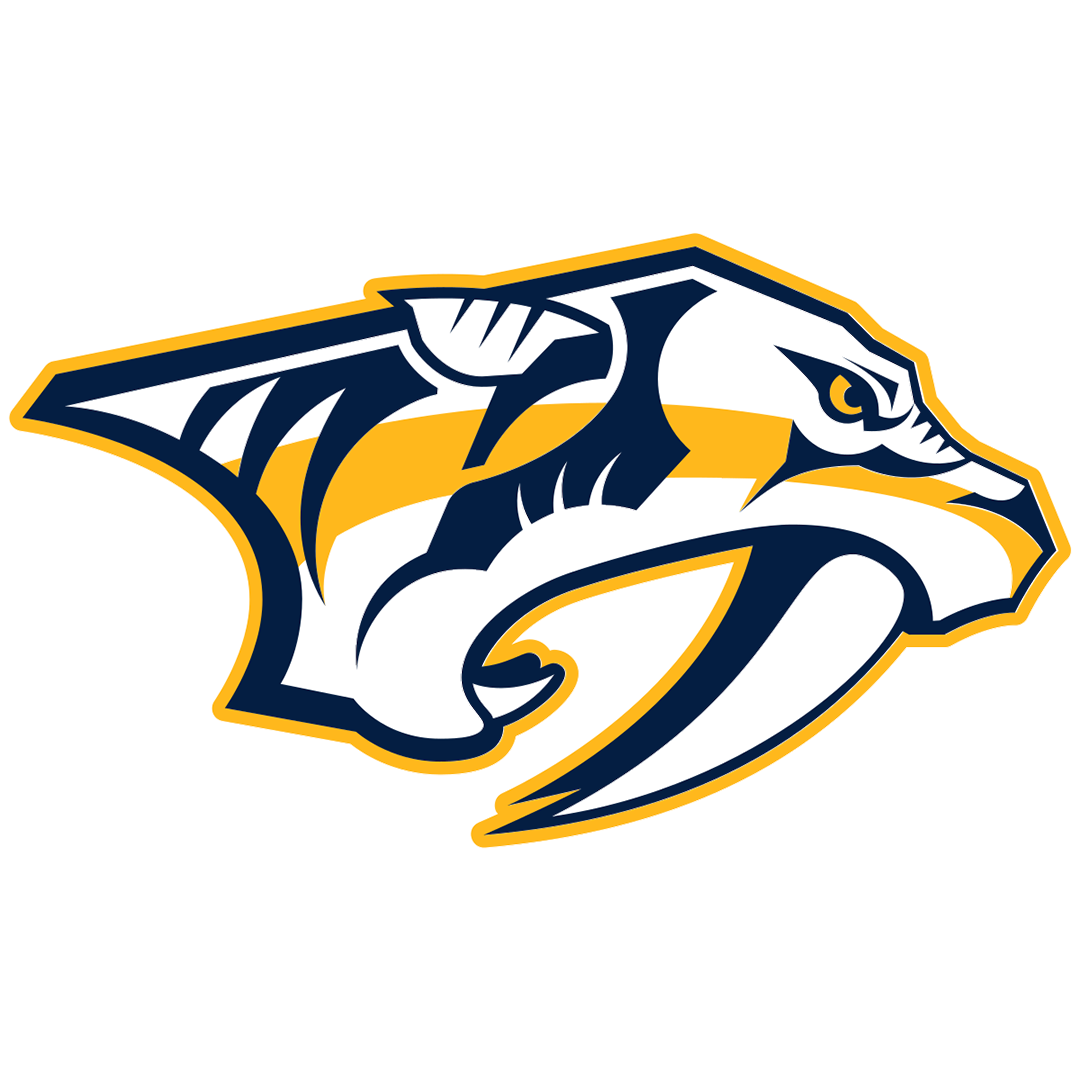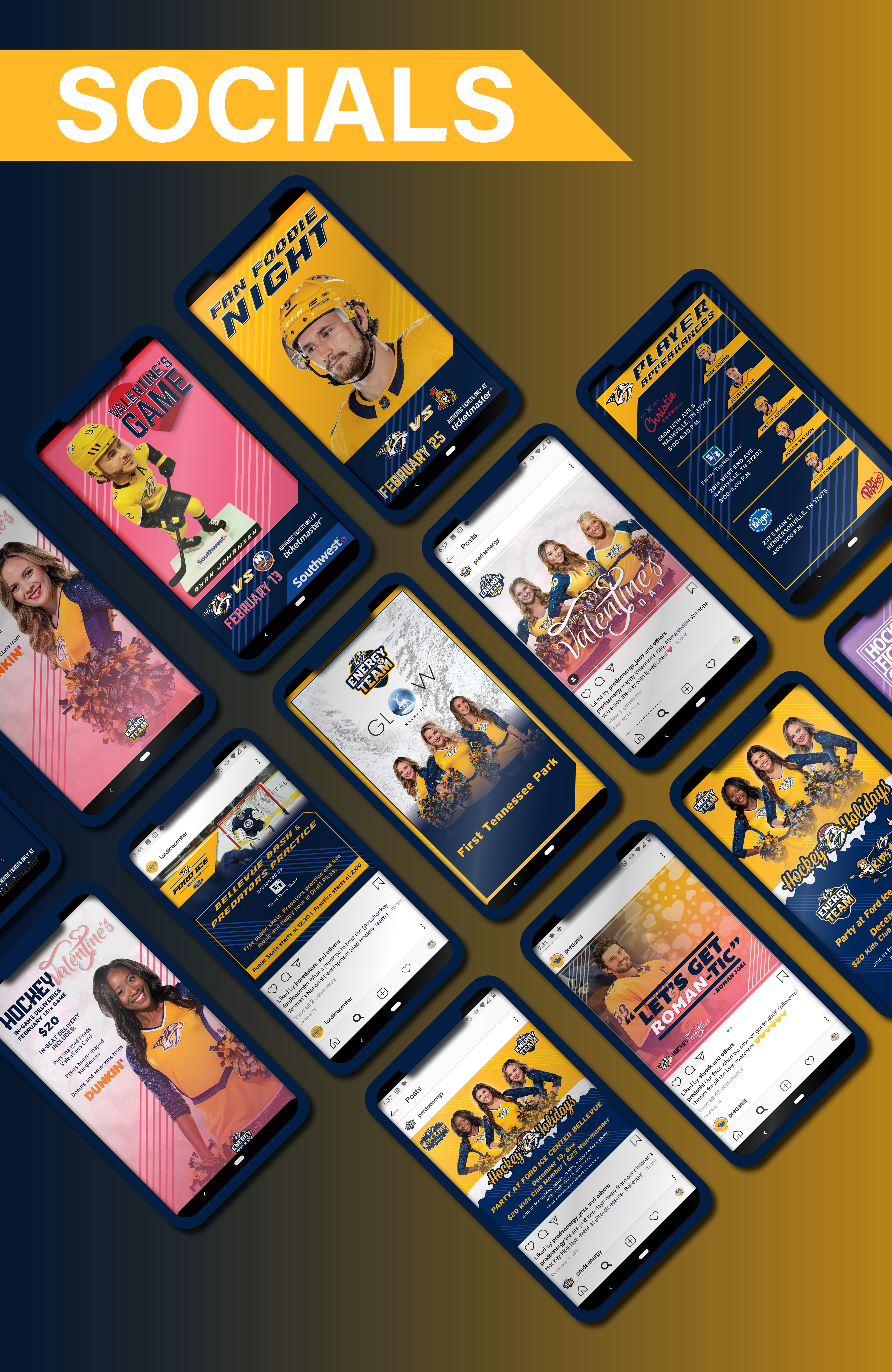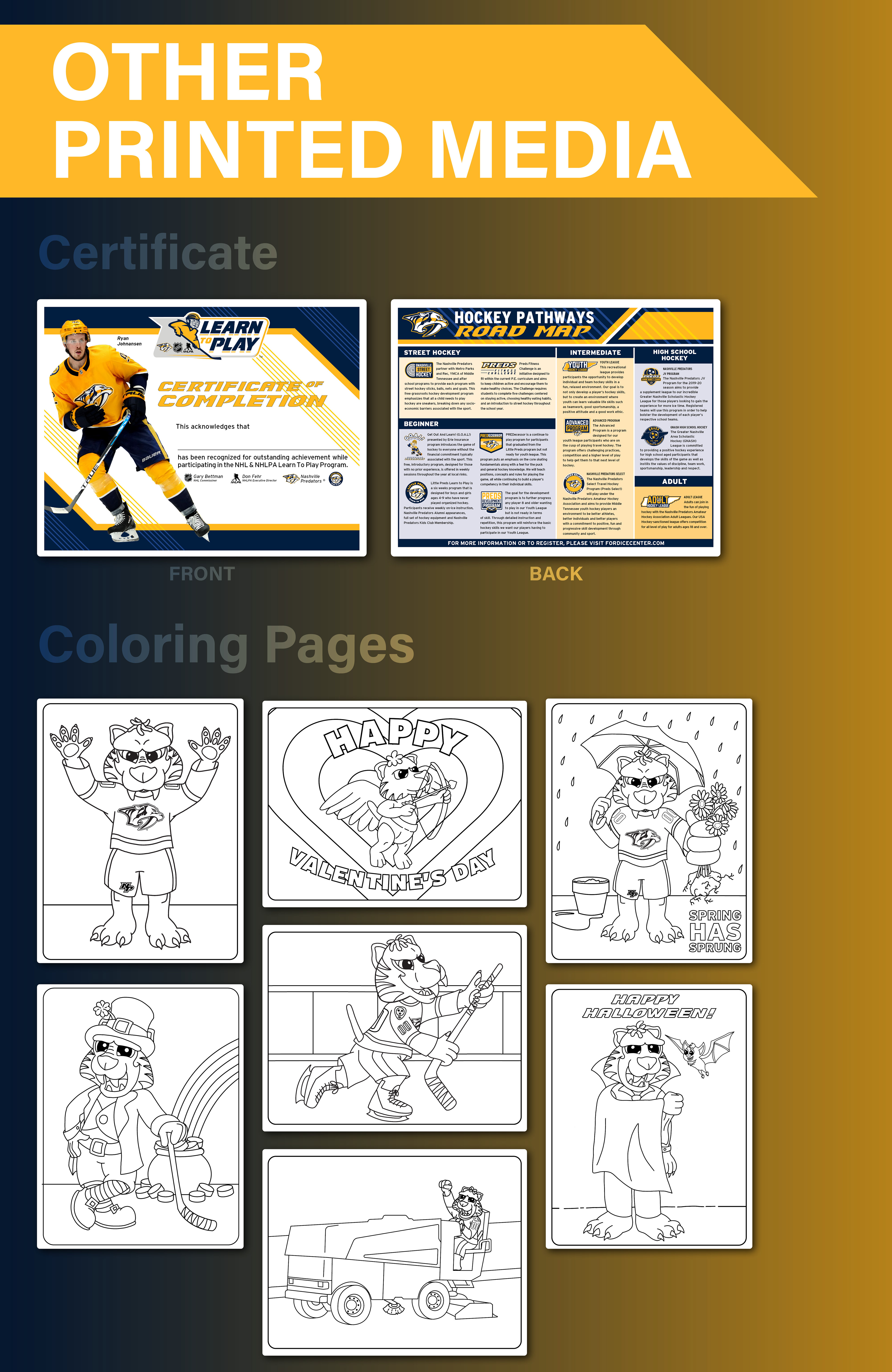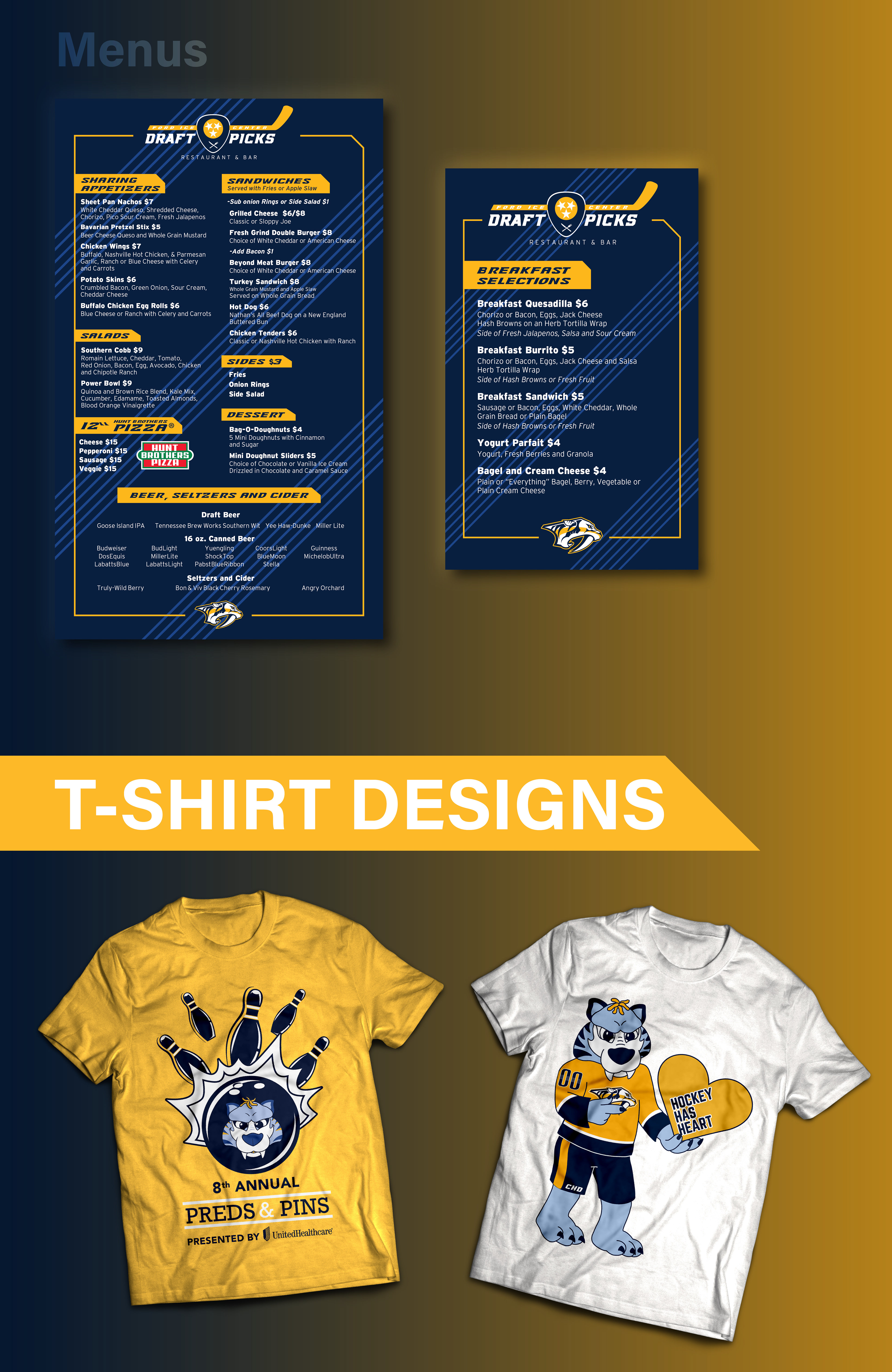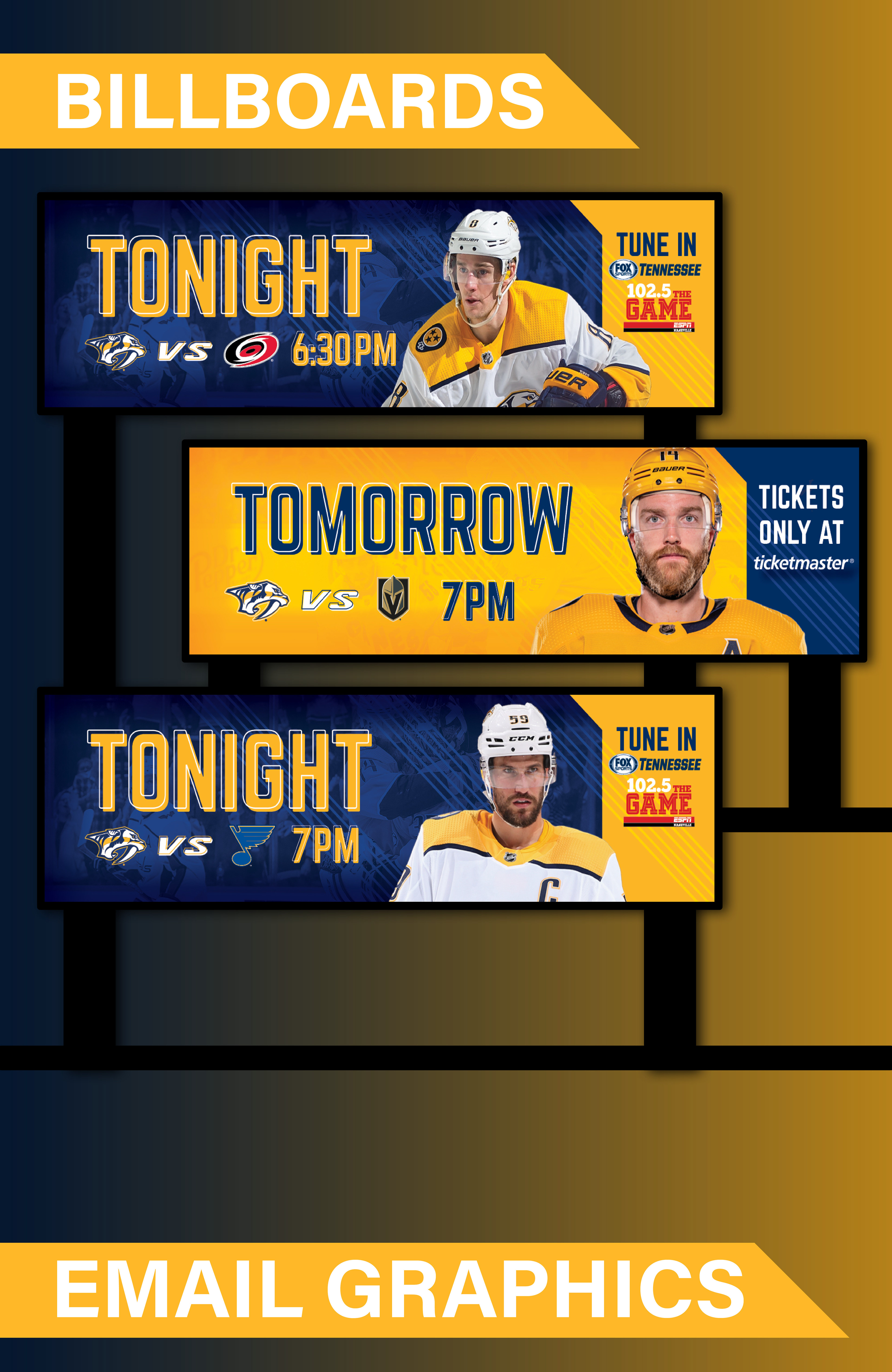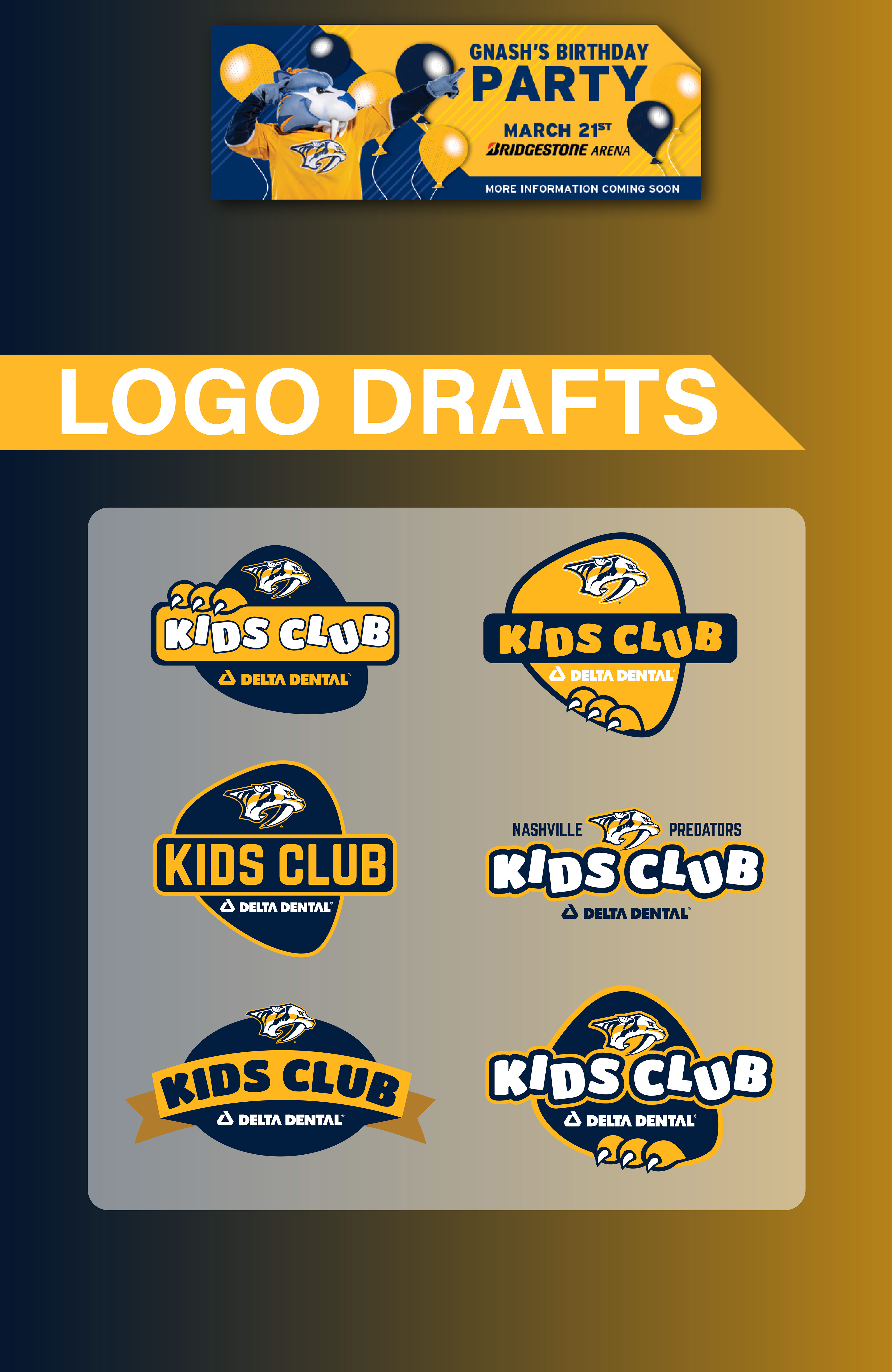 Early in November 2019 I had the great opportunity to work for the 
Nashville Predators
 as a 
Temporary Graphics Assistant
up to May 2020.
 At that point in my life I had never designed for anything sport related, so it was a new world to me and I looked forward to all the new things I had to learn. One of the first things I learned was how they maintain templates for social media, flyers and other platforms. I had the pleasure of designing new templates as needed for new events and the Energy Team as well as redesigning a few older templates.
Much of what I handled was Kids Club, Energy Team, Ford Ice Center and Foundation related, but I also updated templates to reflect upcoming events for 
Bridgestone Arena
. There was the occasional "odd job" for a t-shirt design or email graphic as well, which I always enjoyed for the change of pace. A couple of projects that I really enjoyed were the Gnash coloring sheets that I created for the Kids Club and I got opportunity to draw up some drafts for the Kids Club logo redesign. Overall it was a wonderful opportunity to work for the 
Nashville Predators
, from the design knowledge to office environment I appreciated the great experience I had, it was a shame it had to be cut short due to COVID-19.